Software Release 12/05/2021
Bookeasy deployed the below changes into the live production system overnight.  Should you require further information in regards to any of the below features, please reach out to our friendly Bookeasy Support team who will be more than happy to help.


Improvements & Bug Fixes:
Console Theme Enhancements [#16218]
Adjustments have been made to the Bookeasy Staff Console theme header.
The "Bookeasy" heading has been removed from your console's top header, replaced with your business name.
The logged in user's name will now appear in the top right corner of the console header
A new theme color has been introduced for Parks & Campgrounds destination partners.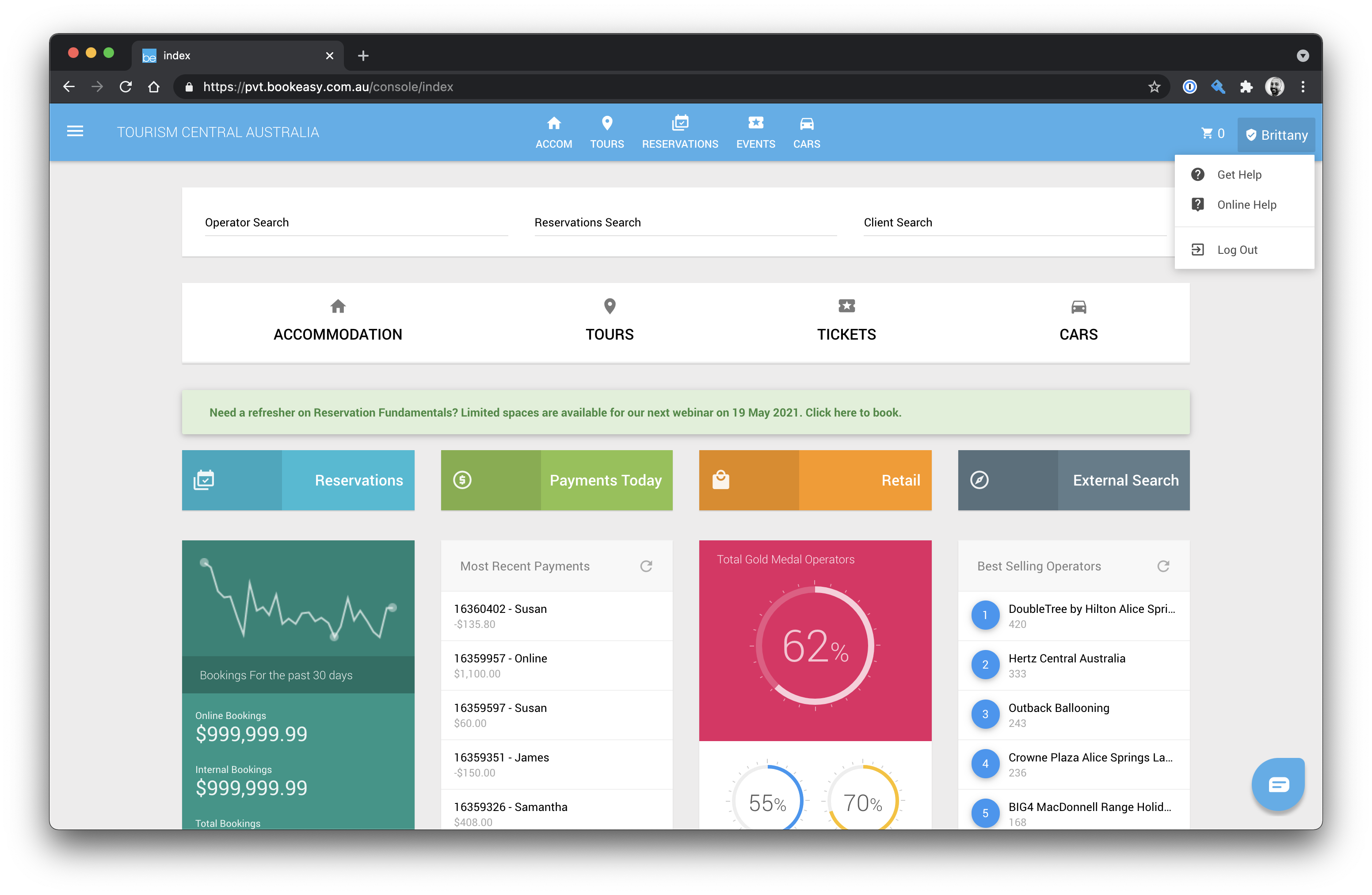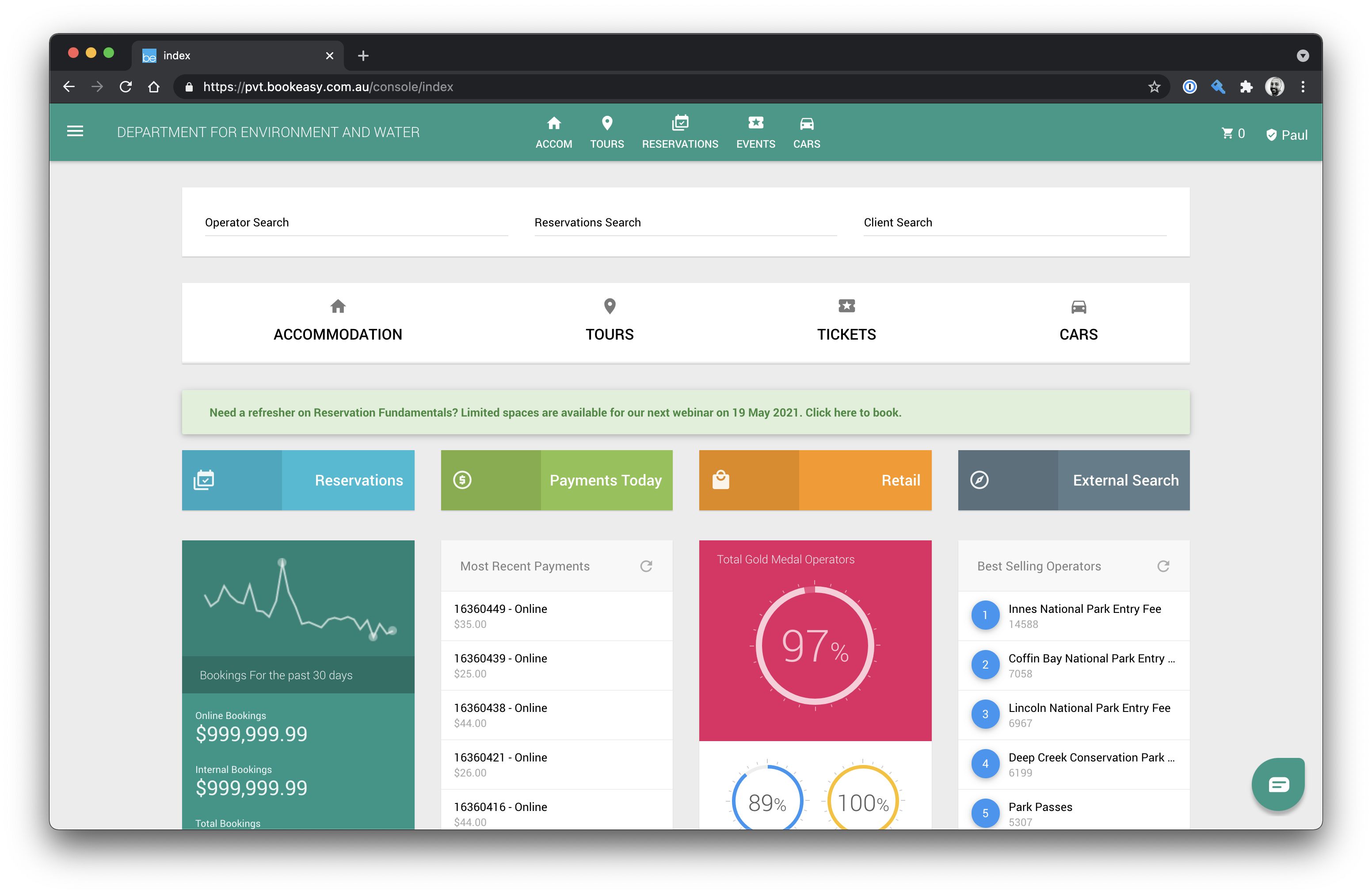 ---
BPOINT - New Payment Gateway Provider [#16297]
CommBank's merchant service BPOINT has been integrated as a new gateway provider option for credit card payment transactions.

---
Partner Connection Cancellation Availability Refresh [#16213]
The partner connection API will now trigger an instant availability update/refresh for a partner connected operator if their booking is cancelled. This will provide Bookeasy with an up to date snapshot of the operator's availability post cancellation.
---
New Report Builder Guests.Source Field [#16207]
A new "Source" column has been added to the Report Builder under the "Guests" table. This will allow reports to return the "How did you hear of us?" answers, and will update if and when a guest's record is updated.
---
Reservation Search Follow Up Flag Filter [#16034]
A new "Follow Up Flag" filter has been introduced to the Reservation search screen. This filter can be used to filter bookings that have no follow up flagged, or where a follow up flag has expired, or for bookings that have a follow up flag set for a future date.
---
Recorded Payments [#16065]
Guest itinerary and cancellation email notification attachments will now include the Payment ID for payments recorded.
---
Operator Return Manual Record [#16110]
Resolved an issue that prevented manual operator return records from being created via the Run Operator Returns > Add Manual Record method.
---
Incorrect Reversal Of Promo Code Discount Vouchers [#16316]
Fixed a bug that could result in Discount Voucher payments from automatically reversing. This occurred when the number of promo codes used during the booking process matched the number of promo codes allowed, per the Promotion's configuration.