Software Release 23/01/2019
Bookeasy successfully released the below changes into the live production system overnight.  Should you require any further information in regards to any of the below features, please reach out to our friendly Bookeasy Support team who will be more than happy to help.


Improvements:
BOOKEASY SUPPORT LIVE CHAT
Bookeasy has introduced a new live chat feature into the Bookeasy Staff Console.  Powered by Freshchat, this feature provides Bookeasy the ability to interact with its destination partners in order to provide real-time support, and ensure important product notifications are delivered.  Destination Partners using the Bookeasy Staff Console can access this feature on any page via the chat icon located in the bottom right hand corner of the screen.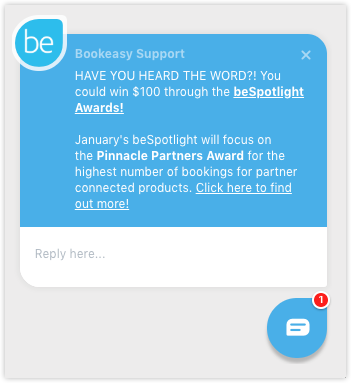 BOOKEASY ROOMS, TOURS & TICKETS CONSOLE RESERVATION SEARCH
The reservation search page has been upgraded and simplified for the Bookeasy Rooms, Tours and Tickets operator consoles.  Operators will be able to search bookings made by their linked booking centres using the following methods:
Free text search on itinerary number, booking number or guest name
Booking Date or date range
Arrival Date or date range
Departure Date or date range
Cancelled Future Bookings (bookings that have been cancelled where the start date is a future date)
New Online Bookings
For those operators linked to multiple booking centres, operators will also be able to filter their search results by one or multiple booking centre.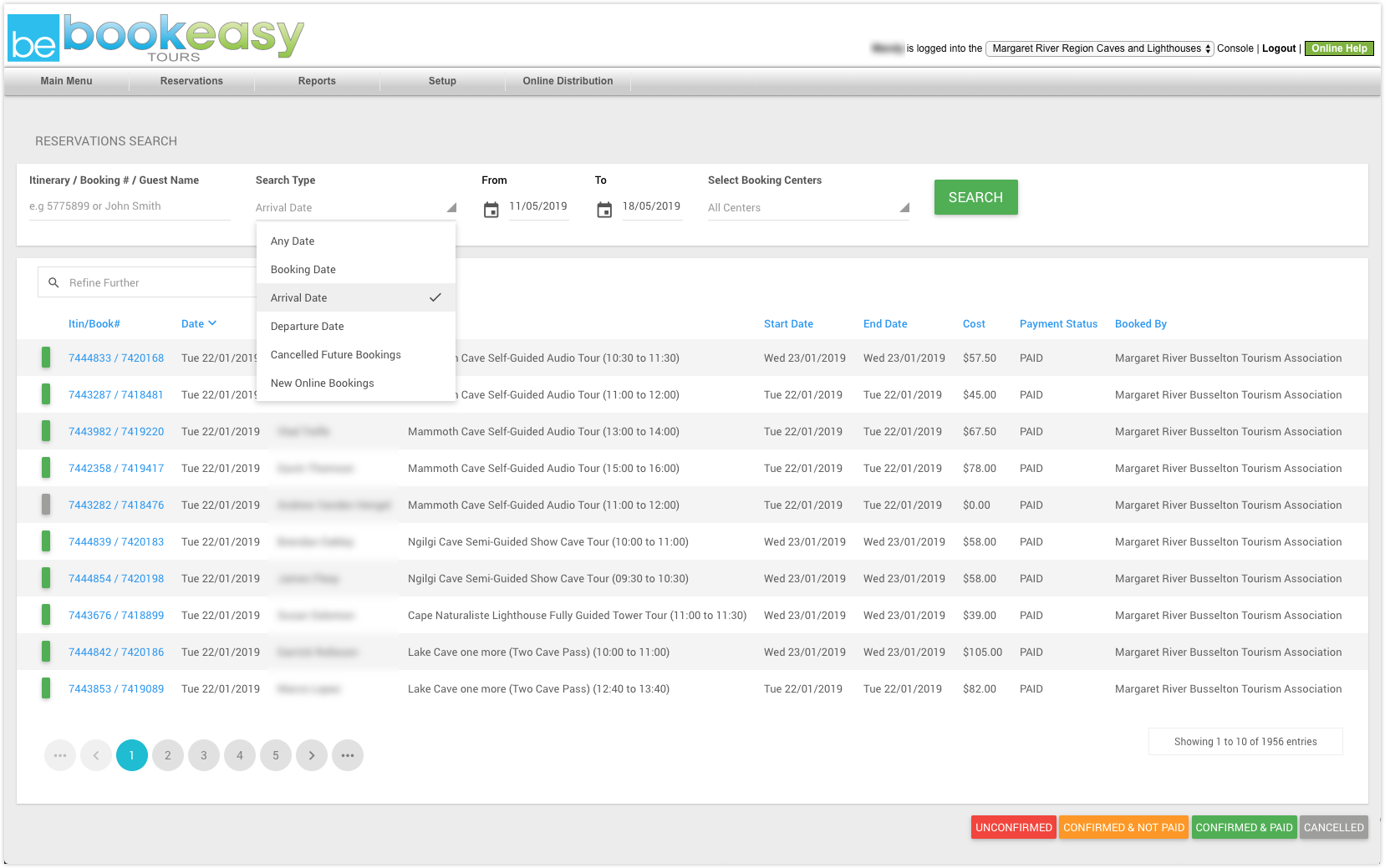 Bug Fixes:
Bookeasy Rooms, Tours & Tickets
Resolved an issue that could provide operators access to edit bookings managed by a Bookeasy centre.  The fix now ensures that bookings made by a centre will be view only in the operator's console.
Operator Booking Engine
Improvements made in order to ensure the operator booking engine page renders correctly if a customer removes one or multiple items from the shopping cart.
Rezdy Booking Questions
Resolved an issue that could prevent booking question answers from sending correctly to Rezdy's API when a Rezdy tour operator is booked.  The fix ensures that Rezdy tour operators will receive booking question answers into their reservation system.