The Payment History is the menu which will show all payments that have been entered into Bookeasy since the inception of your Bookeasy console. To view the Payments History in your Bookeasy console you you will need to select the menu from the left hand menu.
The Payment History Report is used for the following purposes:
Viewing a list of reconciled payments

Exporting Payments

Exporting for Myob CSV's

Viewing a payment summary of payments over a certain date
Once you click on this menu item the page will load a list of payments that have been reconciled for todays date.




If you wish to view other dates you will need to select the report filters at the top of the page and refine your search results. You can refine your search results by
Booking Location

Payment Location


Payment By

Payment Type

Operator

Reconciled from and to date

Payment number from and too


Once you have refined your search and clicked update filters, the list of payments will be provided. As with the Payments today page 50 results will be displayed by default. You can change this by selecting the number to display, however if you do click all depending on the amount of payments the page may take some time to load.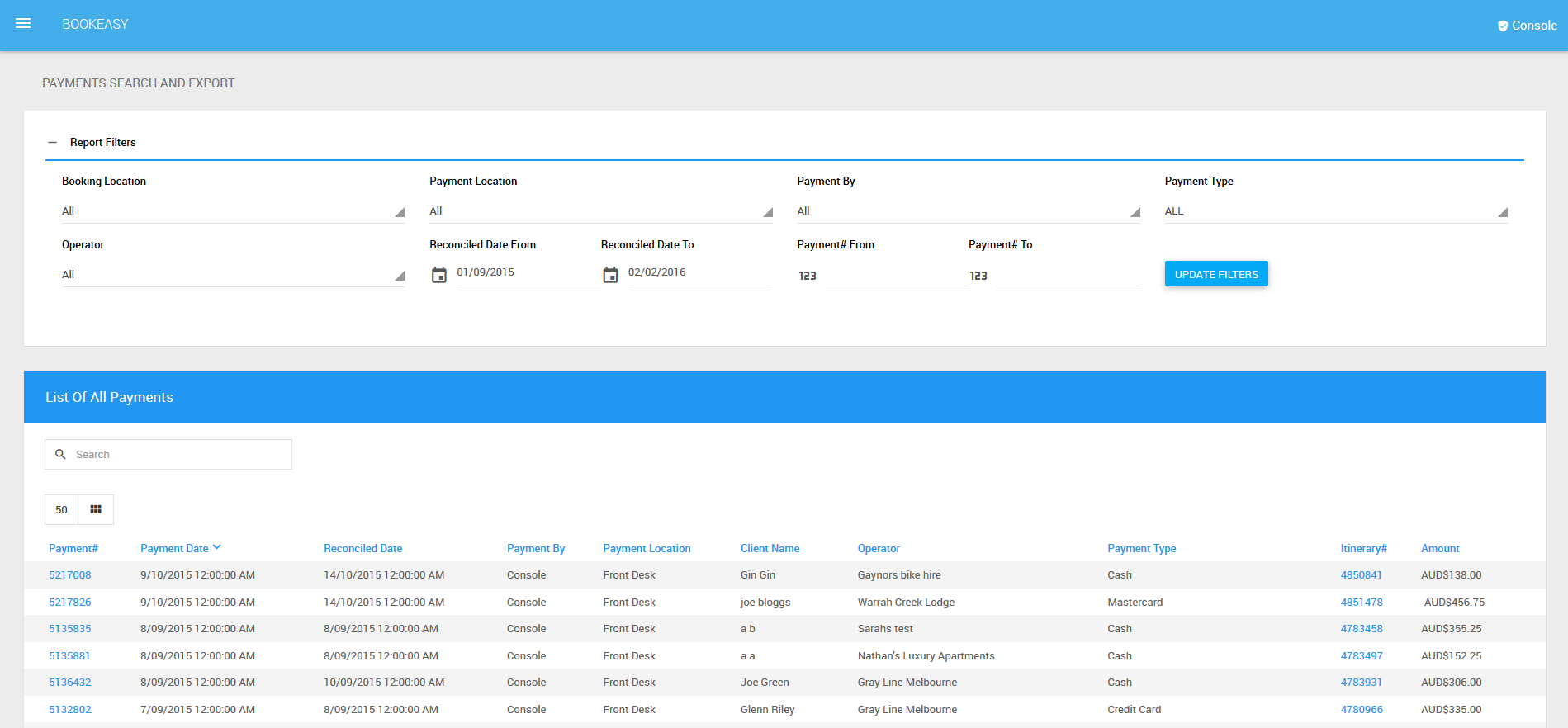 At the bottom of the page you will have a summary of the payments for the time period searched. This can be used to see at a glance how much of each payment type you have taken.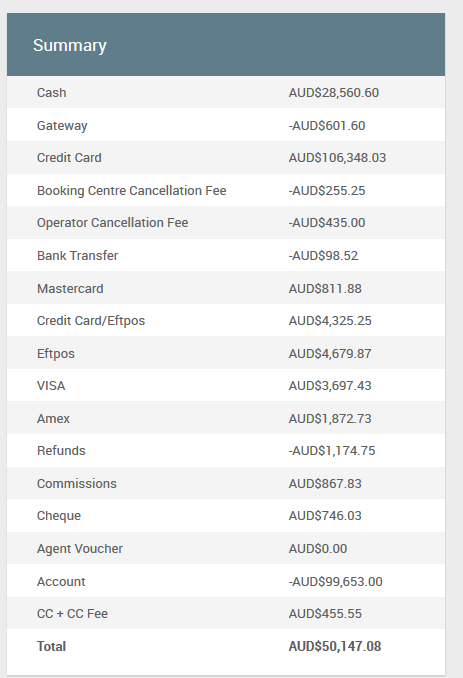 You also have the option to export the payment list for either myob or a general Excel spreadsheet. You can simply click on the export button to have the files generated.


There is also a download to PDF option. Note using this option may provide a PDF over 100 pages long, so this should be used with caution.
Located at the bottom of the page is a list of Ad-hoc payments. This section of the page will list all of the Adhoc payments that have been applied over the time period. Adhoc payments are a legacy function used by a handful of centres, so may not apply to your setup and can be ignored if not in use.