Do you need to export client list for EDM's or various other potential reports? Below we have explained how:


You will need to click on 

Extras from the left hand menu > Then click Client Search (if you are logged into Bookeasy you can click this 

link

 to be taken straight to the page

)




O

n the page you can use the various search options to generate the required list.




Once the list has loaded you can then use the select all checkbox, located on the very left hand column of the table to select the entire list.




If you do have multiple pages, you will need to do this step for every page (pages can be selected on the right)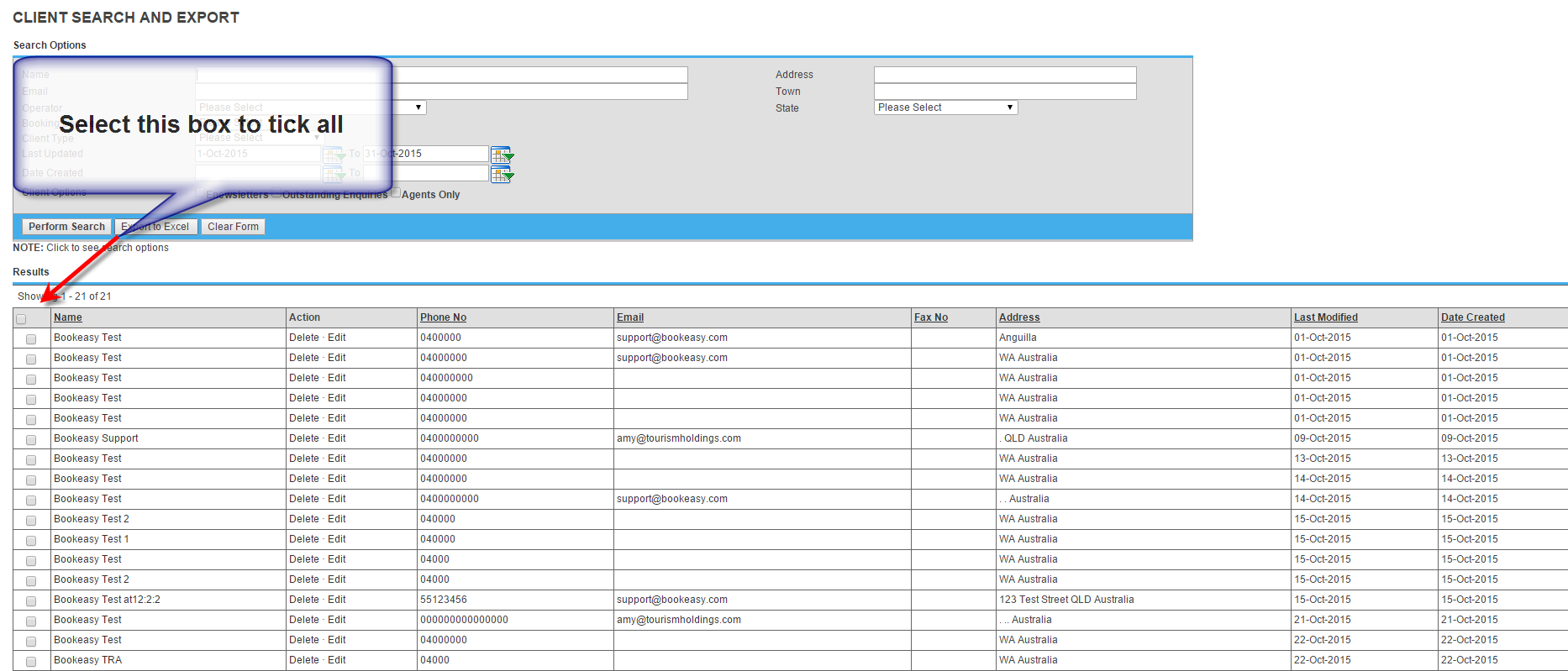 Once the entire list has been selected > simply click the Export to Excel option and the list will be exported for you to use.



If you need further assistance, please ensure you log a support ticket.